Hello again, readers!
First off, just a quick note to let everyone know that Hurricane Dorian has come as close as it's going to come to Kara's place in Hampton Roads. There was some wind and a bit of flooding, but otherwise it wasn't much cause for concern. If you or your loved ones are anywhere in the path of Dorian, please stay safe and look after yourselves.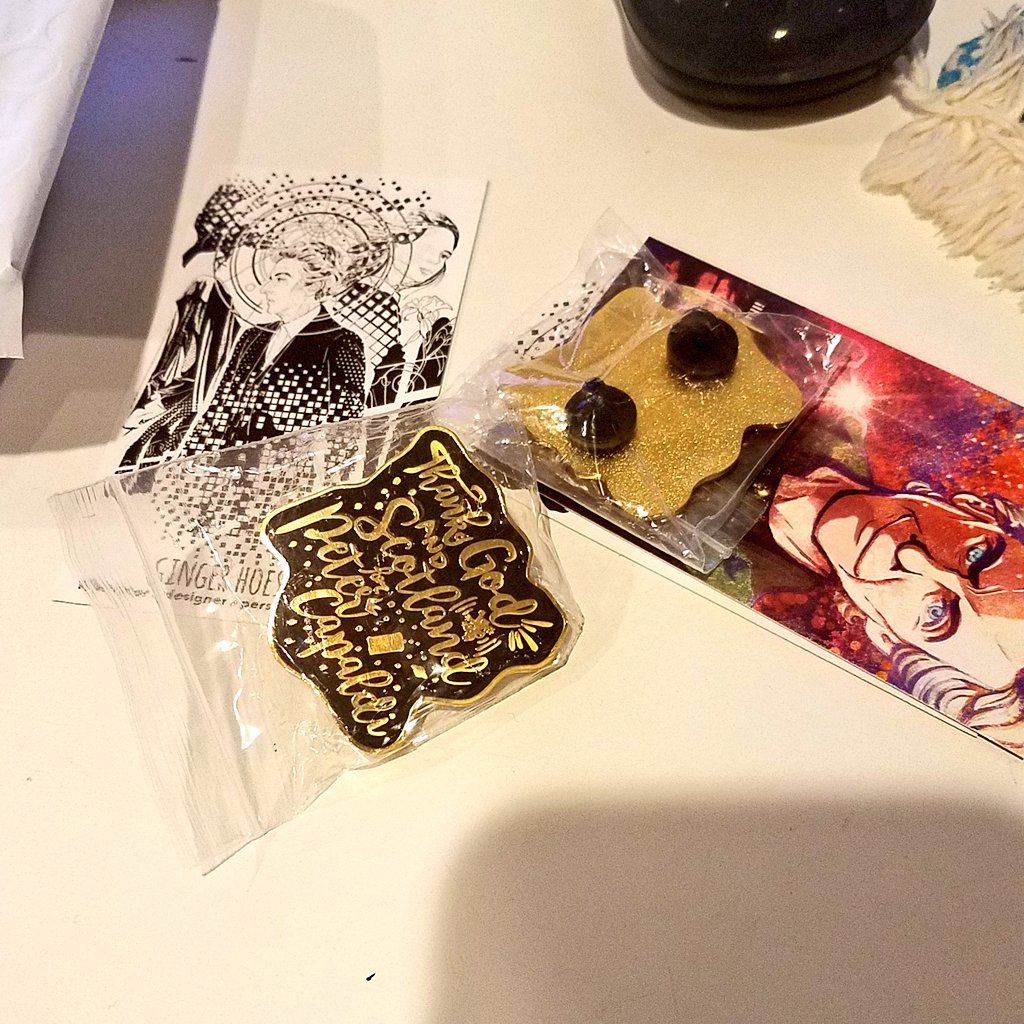 Ginger has turned her "Thank God and Scotland" shirt design
into a pin
! A limited number are available, so if you're interested, be sure to grab one now. They turned out looking great, and they have two pins and nice safe backs so you can display it on a jacket or bag without fear of losing it.
She's got lots of other pins, shirts, prints, and more in her shop, so be sure to
check it out
! It's a great way to get your hands on some Ginger originals if you're an
Owl's Flower
fan; plus, as it's her own shop and not hosted through a third party, you know exactly where your money is going.
There's more on the horizon, including an upcoming charity anthology and some other cool stuff. So keep an eye on our blog,
Facebook
, and
Twitter
!